All professionals at Cosmic Kids Dentistry maintain the highest levels of accreditation and pursue ongoing education to stay abreast of the latest trends in the medical field. Read on to learn more about our staff's experience and training.
Meet Our Front Office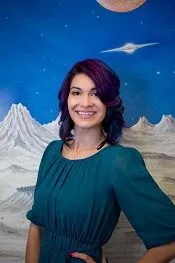 Maria Schaefer Office Manager
Maria has been with Cosmic Kids for 4 years. Durning that time she has been able to make new friendships with our paitents and provide them with the best dental experience possible. She dedicates her time to ensure the patients come first and feel comfortable in our office.
"My favortie aspect of working at Cosmic Kids is watching our children patients grow up!"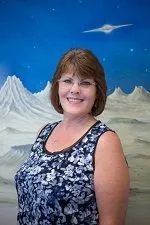 Kim Beal Insurance Coordinator
Kim works dilligently to help paitents understand their insurance plans. Always cheerful and ready to greet patients with a smile, Kim enjoys working along side our paitents and building new relationships.
"Insurance can be difficult to work with and I want the process to be as easy as possible for our paitents."
Lesli Ramierz Receptionst
One of our newest members at Cosmic Kids, Lesli is always ready to make our patients feel at home right when they walk through the door. Lesli has experience as a Dental Assistant as well, which increases her ability to describe treamtment to our paitents and help them understand treatment options.
Meet Our Dental Assistants