Posts for tag: facial pain
By Just 4 Kids Dentistry
August 16, 2019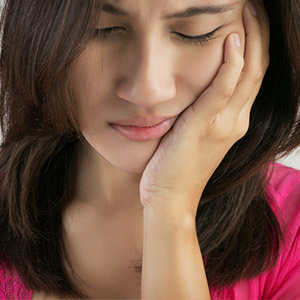 Each year doctors treat about 150,000 new cases of severe facial pain. If you're one of those people, you don't have to suffer—there are ways to gain relief from these painful episodes.
Those recurring episodes are known as trigeminal neuralgia (TN). As the name implies, the source of the pain are the trigeminal nerves, which originate in the brain stem and extend on either side of the face. Each is divided into three branches (hence the "tri" in trigeminal) that serve the upper, middle and lower parts of the face and jaw.
TN can involve one or more of these branches, resulting in mild to severe pain that can last for several seconds. Jaw movements like chewing or speaking can trigger an episode, as well as a light touch to the face.
There are various proposed causes for TN, including links with inflammatory disorders like multiple sclerosis, which damages the insulating sheathing around nerve cells. The most common cause, though, appears to be a blood vessel pressing against the nerve. The compression causes hypersensitivity in that area of the nerve so that it transmits pain at the slightest sensation.
Other conditions like jaw joint pain disorders (TMD) or a dental abscess can cause similar pain symptoms, so it's important to get an accurate diagnosis. If your doctor does identify your condition as TN, you may then need a comprehensive approach to treatment involving a team of care providers, including your dentist.
For the most part, TN can be managed, beginning with the most conservative approach to gain relief, often with medications to block the nerve's pain signals to the brain or decrease abnormal nerve firings. If that proves insufficient, though, more intensive treatments are available.
One possible treatment for an impinging blood vessel is a microsurgical procedure to expose the affected nerve and relocate the vessel. While this can be effective, the surgery does carry some risk of facial numbness or decreased hearing. If the risks are too high for conventional surgery, an alternative procedure uses a precise beam of high-dose radiation to relieve the pressure from the vessel.
The most important thing to know about TN, though, is that it is possible to control it and relieve future pain episodes. If you're experiencing these symptoms, see your dentist or doctor for an exam and accurate diagnosis.
If you would like more information on trigeminal neuralgia, please contact us or schedule an appointment for a consultation. You can also learn more about this topic by reading the Dear Doctor magazine article "Trigeminal Neuralgia: A Nerve Disorder that Causes Facial Pain."
By Just 4 Kids Dentistry
September 20, 2018
Our nerves serve a vital purpose, alerting us to bodily discomfort, injury or disease — we couldn't remain in good health for long without them. But when they malfunction due to genetics or disease, they can themselves become a source of pain and discomfort.
One such nerve disorder that affects the face is known as trigeminal neuralgia (TN) or tic douloureaux (from the French for "painful"). The nerves in question are the trigeminal, a pair that travel up from the brain stem through the skull into each side of the face where they each branch into the upper, middle and lower parts of the face and jaw. The pain can radiate from one or more of these branches.
TN is characterized by recurring episodes of brief but severe pain with accompanying muscle spasms. It may begin as a short twinge recurring over weeks, months or years before becoming increasingly painful. The slightest actions can trigger a painful episode: chewing, speaking, shaving or even the wind blowing on your face.
While it may be hard to determine its exact cause, it often seems to result from an artery or vein pressing on the nerve, causing it to signal pain at the slightest stimulation and then failing to stop transmitting when the stimulation is removed. It's also associated with other inflammatory disorders like multiple sclerosis where the protective insulation around a nerve is damaged.
Before receiving treatment you should undergo a complete examination to rule out any other facial pain causes like temporomandibular (jaw joint) disorders or a dental abscess. You may also need to undergo a neurological examination and possible MRI imaging to pinpoint the exact cause, like a tumor or blood vessel pressing on the nerve.
Although the condition may not be curable, there are several effective management treatments. The more conservative approaches usually involve medications to block the nerve's pain signals or decrease its abnormal firing. If this isn't sufficient to diminish symptoms, there are surgical options: passing a thin needle through the nerve to selectively prevent fibers from firing, or moving aside a blood vessel pressing on it. High-dose targeted radiation may also be effective, especially with older patients.
The best treatment approach will depend on the exact cause, your age and overall health. Whatever the approach, you can gain significant relief from the pain of TN.
If you would like more information on facial nerve disorders, please contact us or schedule an appointment for a consultation.