Posts for: November, 2017
By Just 4 Kids Dentistry
November 21, 2017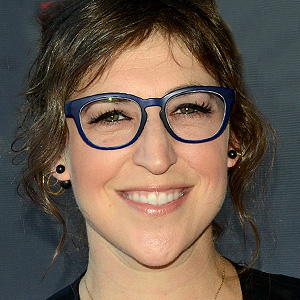 How many actresses have portrayed a neuroscientist on a wildly successful TV comedy while actually holding an advanced degree in neuroscience? As far as we know, exactly one: Mayim Bialik, who plays the lovably geeky Amy Farrah Fowler on CBS' The Big Bang Theory… and earned her PhD from UCLA.
Acknowledging her nerdy side, Bialik recently told Dear Doctor magazine, "I'm different, and I can't not be different." Yet when it comes to her family's oral health, she wants the same things we all want: good checkups and great-looking smiles. "We're big on teeth and oral care," she said. "Flossing is really a pleasure in our house."
How does she get her two young sons to do it?
Bialik uses convenient pre-loaded floss holders that come complete with floss and a handle. "I just keep them in a little glass right next to the toothbrushes so they're open, no one has to reach, they're just right there," she said. "It's really become such a routine, I don't even have to ask them anymore."
As many parents have discovered, establishing healthy routines is one of the best things you can do to maintain your family's oral health. Here are some other oral hygiene tips you can try at home:
Brush to the music — Plenty of pop songs are about two minutes long… and that's the length of time you should brush your teeth. If brushing in silence gets boring, add a soundtrack. When the music's over — you're done!
Flossing can be fun — If standard dental floss doesn't appeal, there are many different styles of floss holders, from functional ones to cartoon characters… even some with a martial-arts theme! Find the one that your kids like best, and encourage them to use it.
The eyes don't lie — To show your kids how well (or not) they are cleaning their teeth, try using an over-the-counter disclosing solution. This harmless product will temporarily stain any plaque or debris that got left behind after brushing, so they can immediately see where they missed, and how to improve their hygiene technique — which will lead to better health.
Have regular dental exams & cleanings — When kids see you're enthusiastic about going to the dental office, it helps them feel the same way… and afterward, you can point out how great it feels to have a clean, sparkling smile.
For more information about oral hygiene, please contact our office or schedule a consultation. You can read the interview with Mayim Bialik in the latest issue of Dear Doctor magazine.
By Just 4 Kids Dentistry
November 06, 2017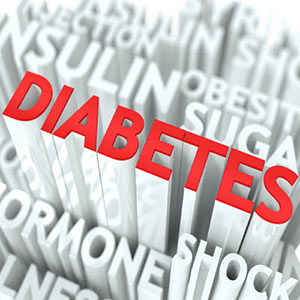 People with diabetes have special concerns when it comes to dental care. In fact, 1 in every 5 cases of total tooth loss is linked to this widespread health condition. November is National Diabetes month, so it's a good opportunity for us to answer some frequently asked questions about oral health and diabetes.
Q. Can I get a dental implant to replace a missing tooth even if I have diabetes?
A number of studies have shown that people with diabetes can be good candidates for dental implants, but there are some concerns regarding dental implant treatment, which involves minor surgery. Wounds tend to heal more slowly in people with diabetes, who are also more infection-prone than those without diabetes. In diabetic individuals with poor glucose control, research has also shown that it takes longer for the bone to heal after implant placement. We will take these (and other) factors into account when planning your implant treatment. However, in many situations even poorly controlled diabetes does not necessarily preclude dental implant treatment.
Q. I've heard people with diabetes have a higher risk for gum disease. Is that true?
Yes. Research shows that people with diabetes are more susceptible to periodontal (gum) disease, especially when their diabetes is poorly controlled. The reverse is also true: untreated periodontal disease can worsen blood sugar levels. So it's important to manage both of these inflammatory conditions. If you notice the early signs of gum disease, such as inflamed or bleeding gums, please bring this to our attention. Early gum disease (gingivitis) is much easier to treat than more advanced forms—which can eventually lead to tooth loss.
Q. If I have diabetes, how can I protect my oral health?
Keep doing your best to control your blood sugar levels with exercise and a healthy diet—and stick to an effective daily oral hygiene routine, which includes both brushing and flossing and coming in for regular dental checkups and cleanings. Make sure to let us know what medications you are taking and update us on any changes. If you notice any mouth sores, swelling or inflammation, bring this to our attention as soon as possible.
If you have additional questions about diabetes and oral health, please contact us or schedule an appointment for a consultation.